REVENGE OF THE MASKED GHOST revealed.
Over the last year a lot of you stuck with me as I released chapter after chapter of my pulp mystery serial REVENGE OF THE MASKED GHOST.
With in the next week I will be releasing it as an eBook.
Before that happens, I wanted to let you get a preview of the cover art.
I painted it using Corel Painter, just as I did for CLOCKWORK GENIE.
Thank you all for the support. Hope you enjoy the art. I'll let you know when the book is released.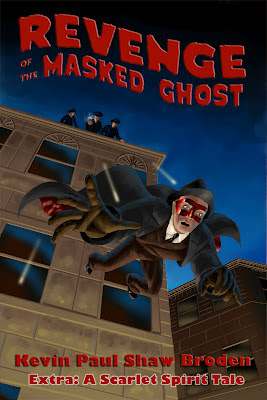 Kevin Paul Shaw Broden
Four Names of Professional Creativity