Series Order
1) CLOCKWORK GENIE: A PARANORMAL ROMANTIC MYSTERY
2) "THE COP WHO WOULDN'T DIE: A CLOCKWORK GENIE STORY"
CLOCKWORK GENIE: A PARANORMAL ROMANTIC MYSTERY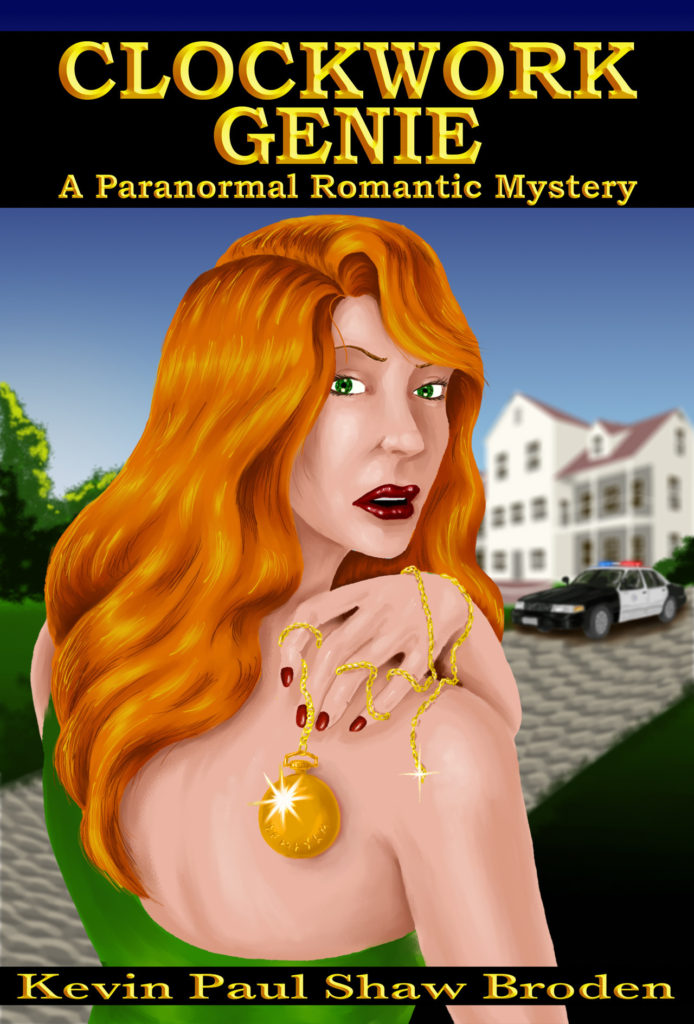 Novel by Kevin Paul Shaw Broden
Cover art by Kevin Paul Shaw Broden
Cecilia Orchard lives alone. She writes fantasy and mystery stories to escape a humdrum data entry job that barely pays for her apartment, food, and bus fare. Then a handsome police detective arrives with news that she is the prime suspect in the murder of her grandfather whom she never knew existed. If inheriting a fortune from a man she doesn't know isn't madness enough, Cecilia finds herself the owner of a powerful genie that could make all her dreams come true, but what are her dreams and is she willing to make the wish? And can she uncover who really killed her grandfather? This novel kicks off THE CLOCKWORK GENIE MYSTERIES. Available in ebook at Kindle, Nook, iBooks, Kobo, and Smashwords.
"THE COP WHO WOULDN'T DIE: A CLOCKWORK GENIE STORY"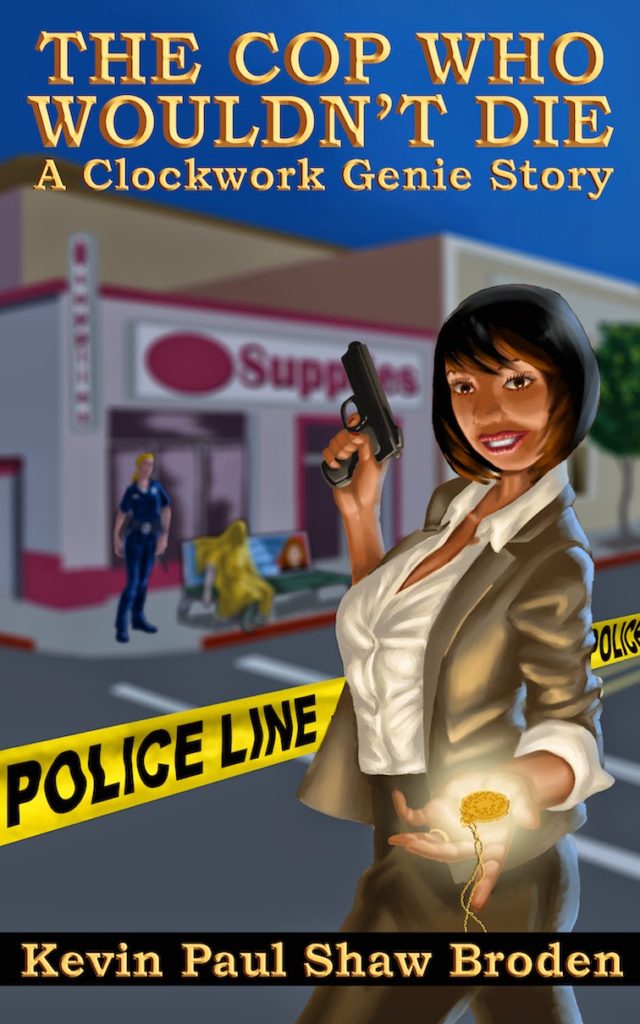 Stand-alone short story by Kevin Paul Shaw Broden
Cover art by Kevin Paul Shaw Broden
Police Detective Whitney Manning escaped from the horrors of the crimes she witnessed nearly every day into the fantasy worlds of her books. Then one day, fantasy became all too real when she met a girl with a powerful genie and her life would never be the same. She wasn't even supposed to be there when the bullet struck her chest. Detective Whitney Manning should be dead. This short story is a follow up to Kevin Paul Shaw Broden's debut novel, CLOCKWORK GENIE: A PARANORMAL ROMANTIC MYSTERY. Available in ebook at Kindle, Nook, iBooks, Kobo, and Smashwords.