Broden also writes short stories which he self-publishes, and often does his own covers.
"NO EASY WAY TO DIE"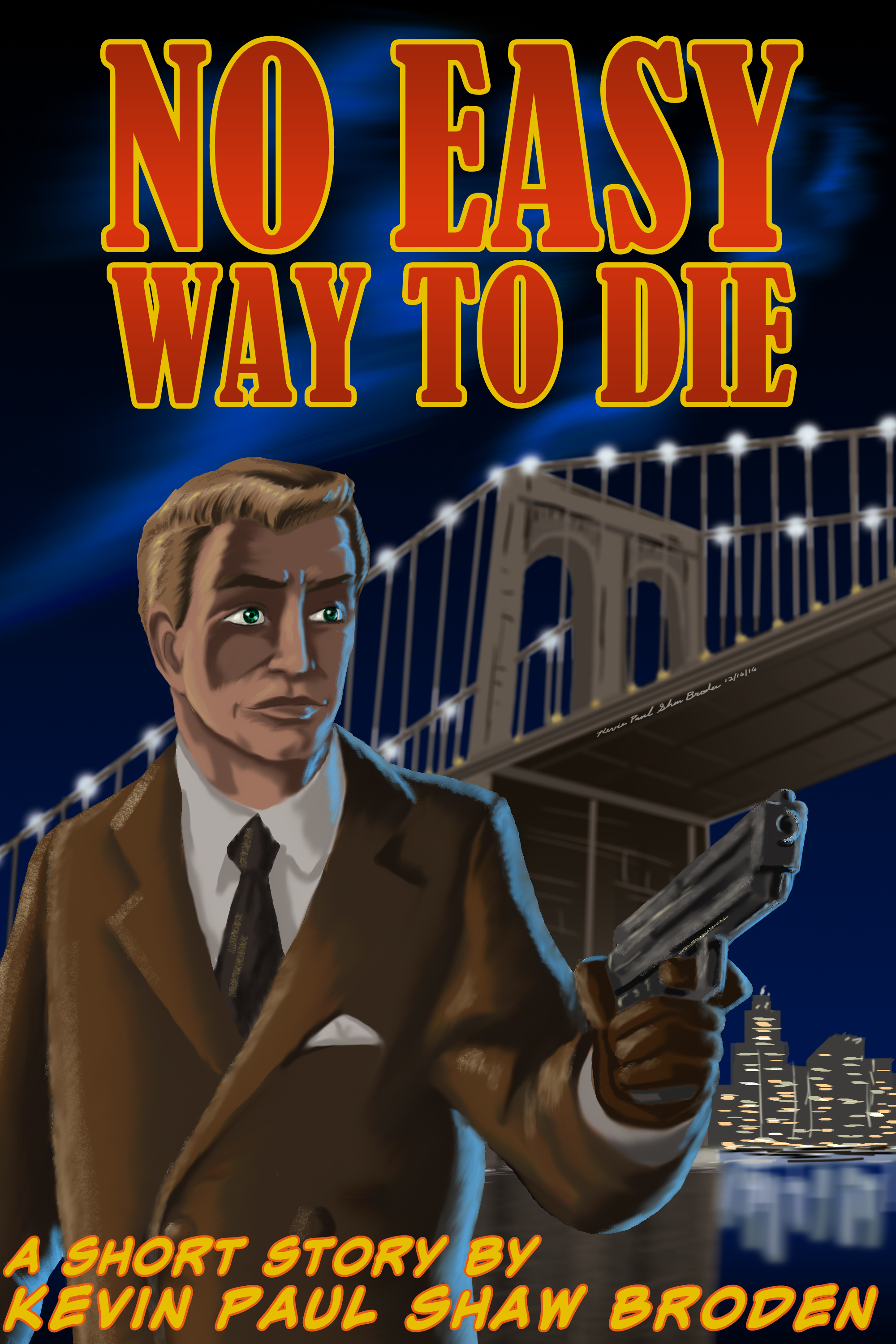 Cover art by Kevin Paul Shaw Broden
Johnny Graves is a hired killer for the mob. For the right money, he'll kill anyone. Tonight he's been given a new mark, but this time his orders are to keep the man alive at all costs.
E-book available now at Kindle, Nook, iBooks, Kobo, and Smashwords.