It has just been announced that DC Comics will be moving and joining the rest of the DC Entertainment and Warner Bros. Burbank, CA. (Read the CBR news story here.)
My #Mission818 passion is excited about this news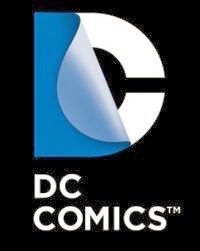 It also reminds me of when I got to visit the DC Comics offices in New York City when I was a kid.
The family was visiting New York before heading on with the rest of our travels.
Not only was I looking forward to visiting the offices of DC Comics, the publisher of my favorite super heroes, (actually, at that time I was only reading DC,) I also had a fan letter to drop off. It was for Mike W. Barr and the crew of BATMAN AND THE OUTSIDERS Annual #1. My one and only letter I've ever written to a comic.
Long before that time, I knew I wanted to work in comics, so the chance to visit their offices was a dream come true.
We had purchased lemonades from one of the stands at Rockefeller Plaza, and my drink wasn't finished when we arrived at 666 5th Avenue. I was hesitant about entering the building with the drink. That hesitation caused my arm to get caught in revolving door. Not only did I spill the lemonade (which is what I was worried about happening,) the door yanked my watch completely off my wrist.
My wrist, though not broken, did hurt for days in to the rest of our trip; it didn't matter a few minutes later when I was sitting next to Clark Kent in the lobby of the DC Comics offices.
Yes, I did deliver my letter (thought it wasn't published), but that was nothing compared to being inside the company I dreamed of working for someday.
That dream is still alive.
Now, all these years later, DC Comics is moving to be near me. (That has to be the reason, right?) I trust their drawing, writing, and editing hands don't caught in any doors when they arrive.
As stated many times before in this blog, I have had a passion for DC Comics all my life, and an ever-increasing desire to work for them.
Now that the company is coming to me, I hope my chances are improving.
I won't bring a drink to the office this time. Promise.
Kevin Paul Shaw Broden
Four Names of Professional Creativity